Sergio – a man who brought his musical inspiration from Stockholm to Sao Paolo
Inspiring people- inspiring stoRies
Sergio – a man who brought his musical inspiration from Stockholm to Sao Paolo
It is early on a Friday afternoon. Sergio Martoni leaves his home office and walks down Avenida Paulista in the heart of the financial and cultural district of São Paulo in Brazil. He is not off to a business meeting or to visit one of the city's outstanding museums. He is going to the chapel of Santa Catarina Hospital to play organ music. Sergio got the inspiration for giving lunch concerts while on holiday in Sweden.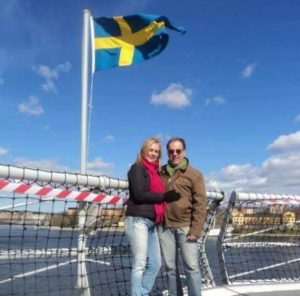 Can you tell us about your visit to Stockholm?
"Me and my wife Adriana visited Stockholm in April or May 2015. We hired a flat for two weeks on the island of Södermalm in central Stockholm. 'Slow travel' is our travel motto. We always take our time to get to know the place we visit. No rush or hurry. So that's what we did in Stockholm. We spent our time in Stockholm at a slow pace: visiting museums, walking around for hours. We tried to be like Stockholmers, having coffee and going to Pressbyrån for a cinnamon bun."
What impressed you in Stockholm?
"Stockholm is a great place, not only thanks to all its beauty and cultural attractions, but thanks to its music as well. I really enjoyed the lunch concerts at Gustav Vasa Church. One afternoon we went to St. James' Church for an organ concert. One Sunday, we went to the church service at Sofia Church and were amazed by its choir."
Tell us about how the idea of the organ concerts was born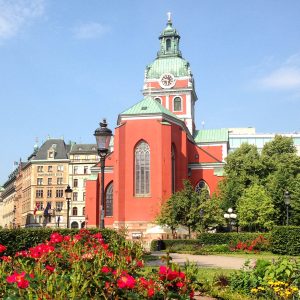 "While attending a concert at St. James' Church, I was moved and uplifted by the grand and majestic organ music pieces. Slowly, the idea that maybe I could play music for others back in Sao Paolo began to take shape. "I'm a freelance civil engineer, not a musician, but I learned to play the piano and the electric organ when I was a teenager. When I returned to Brazil, I looked for someone to teach me to master the pipe organ. I was lucky enough to be admitted to master classes by Elisa Freixo, one of the most renowned pipe organ players in Brazil."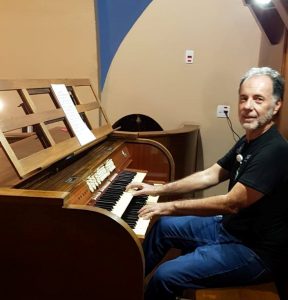 What is your repertoire?
I am not a professional musician, so I play short pieces that people are familiar with. My lunch concerts always include organ works by Bach, my favourite composer. Then I always play works by Zipoli, Frescobaldi, Caccini, Albinoni, Pachelbel, Bohm and others. I always include spiritual or religious pieces like Amazing Grace."
What do you think these concerts mean to the hospital patients?
"The Friday concerts that I've been playing for three years now are an amazing experience for me. I can see people entering the chapel from my place in the organ pit. Many of them are sad and broken-hearted.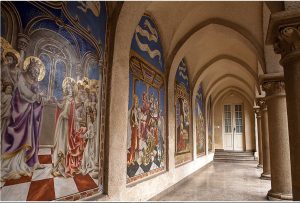 They come to the chapel to listen to the music and when I start playing, I can hear them whispering prayers. I can hear their tears. The music moves them and I hope very much that the music I play brings comfort and peace into their hearts."