Vete-Katten -Stockholm's cafe with ambience and a stoRy
Stockholm - where to eat and drink | Fika time | Stockholm-practical information | Stockholm like a local
Vete-Katten is one of Stockholm's most favorite patisseries, which is located in the heart of Stockholm, at Kungsgatan 55, in the vicinity of the metro station, Central Station and the pulsating shopping promenade Drottninggatan. So the location is perfect!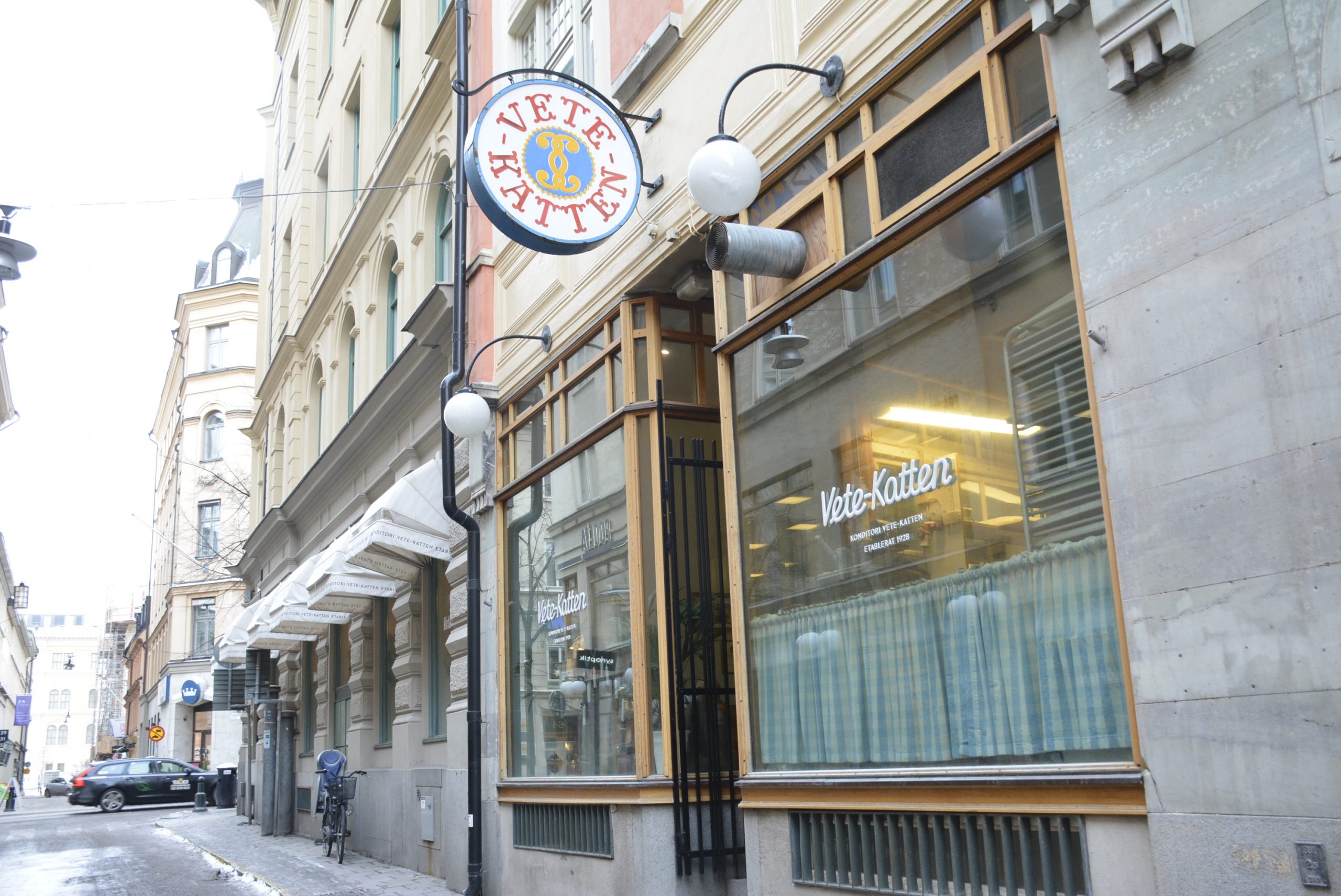 But Vete-Katten owes its popularity above all to the atmosphere and great culinary offer – from Swedish pastries, i.e. cinnamon rolls, through delicious pies and semleys, to traditional shrimp sandwiches. You can also have breakfast, lunch or spend the afternoon in the afternoon tea "Afternoon Tea". And before leaving home, you can buy great bread, preserves, cookies, pralines and other delicacies.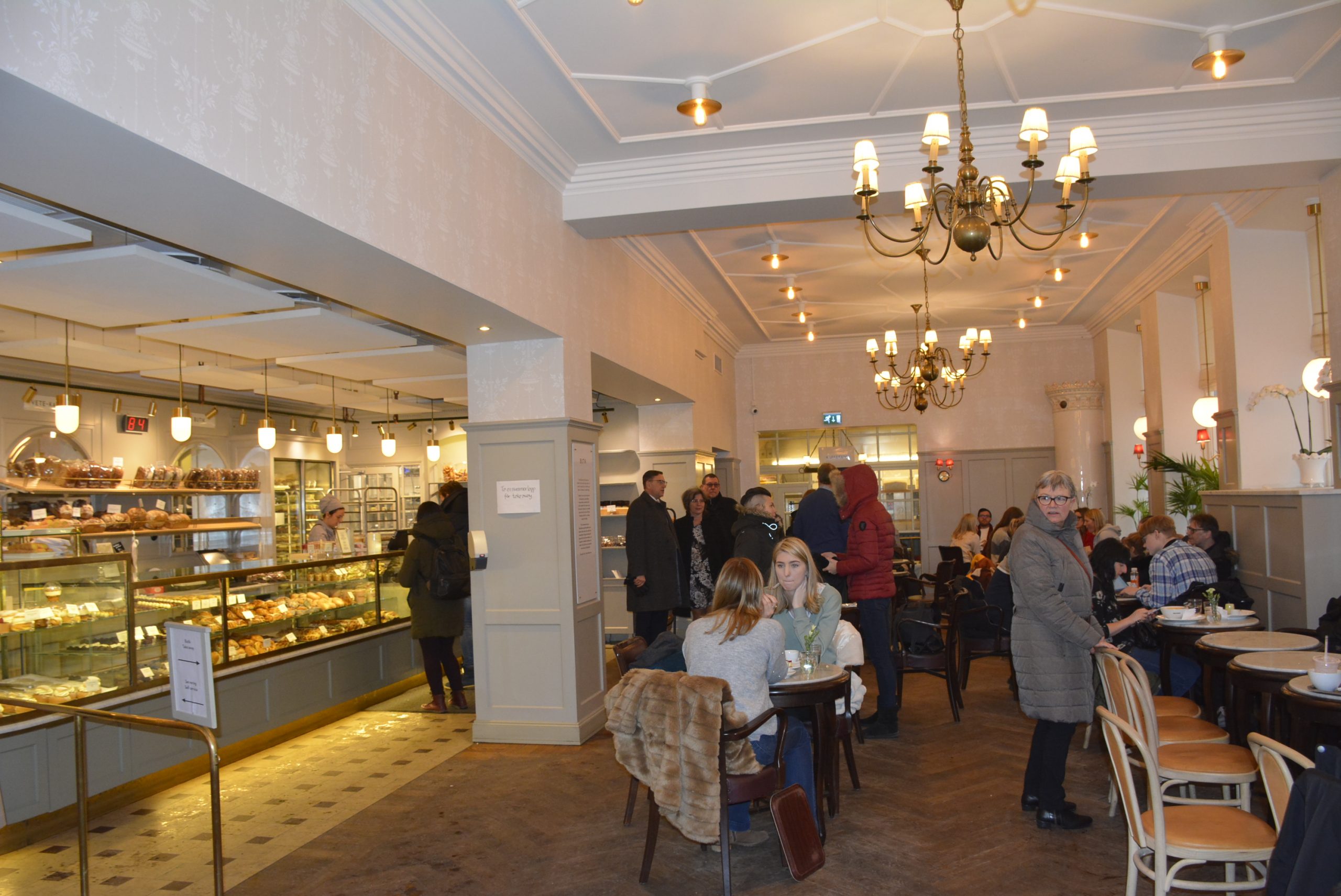 I come here at different times of the day – in the morning, at noon or in the evening – it is always difficult to find a table – and sometimes simply almost impossible.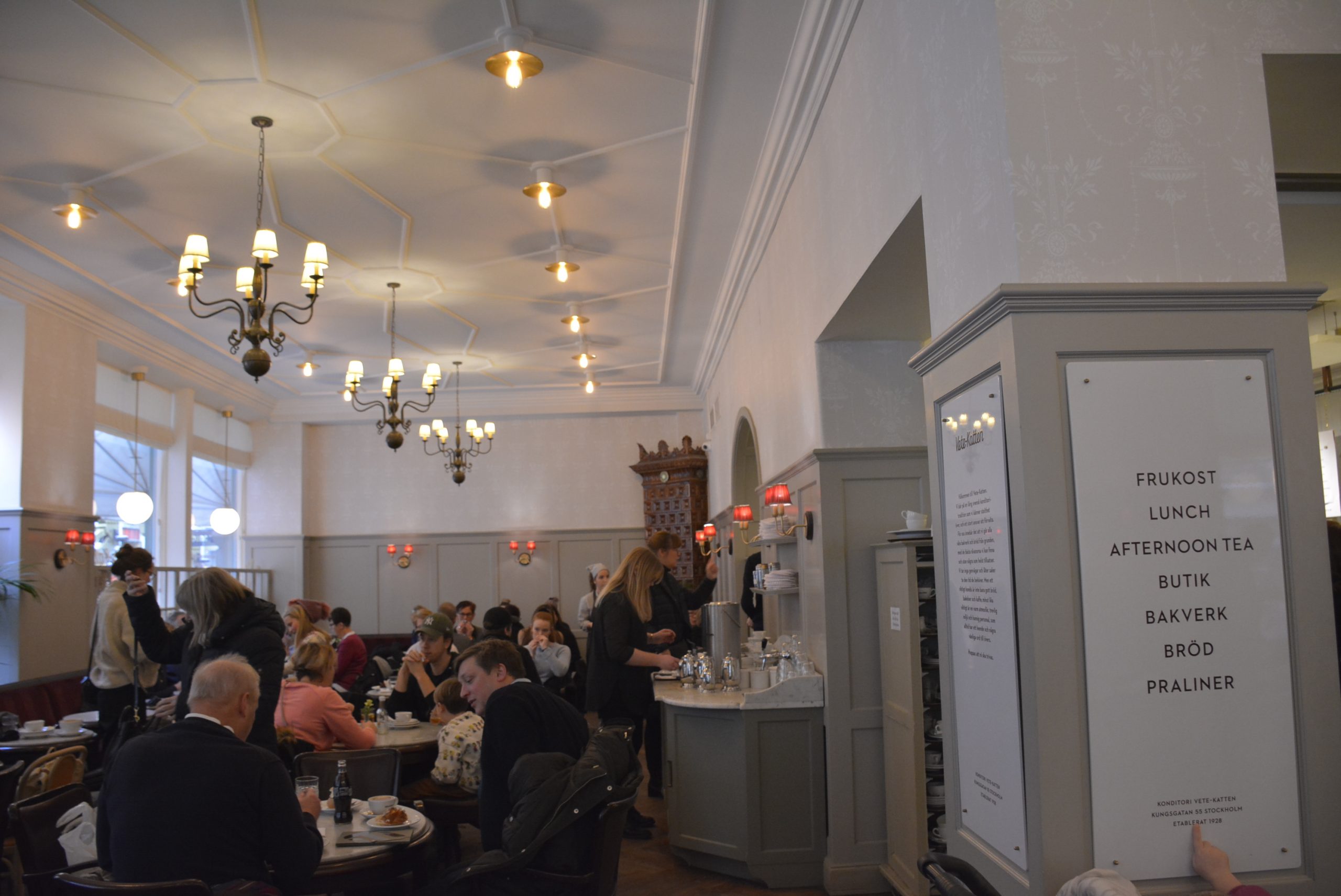 Vetkatten has an interesting history. In 1928, Ester Nordhamm, at 42, made a bold step in her life: she quit her secretary job and set up a pastry shop without previous experience in this field. One of her goals in Vete-Katten's activity was to create jobs and employ girls and young women. She was very consistent in this for 33 years. No man crossed the threshold of the pastry shop as an employee until her death in 1961.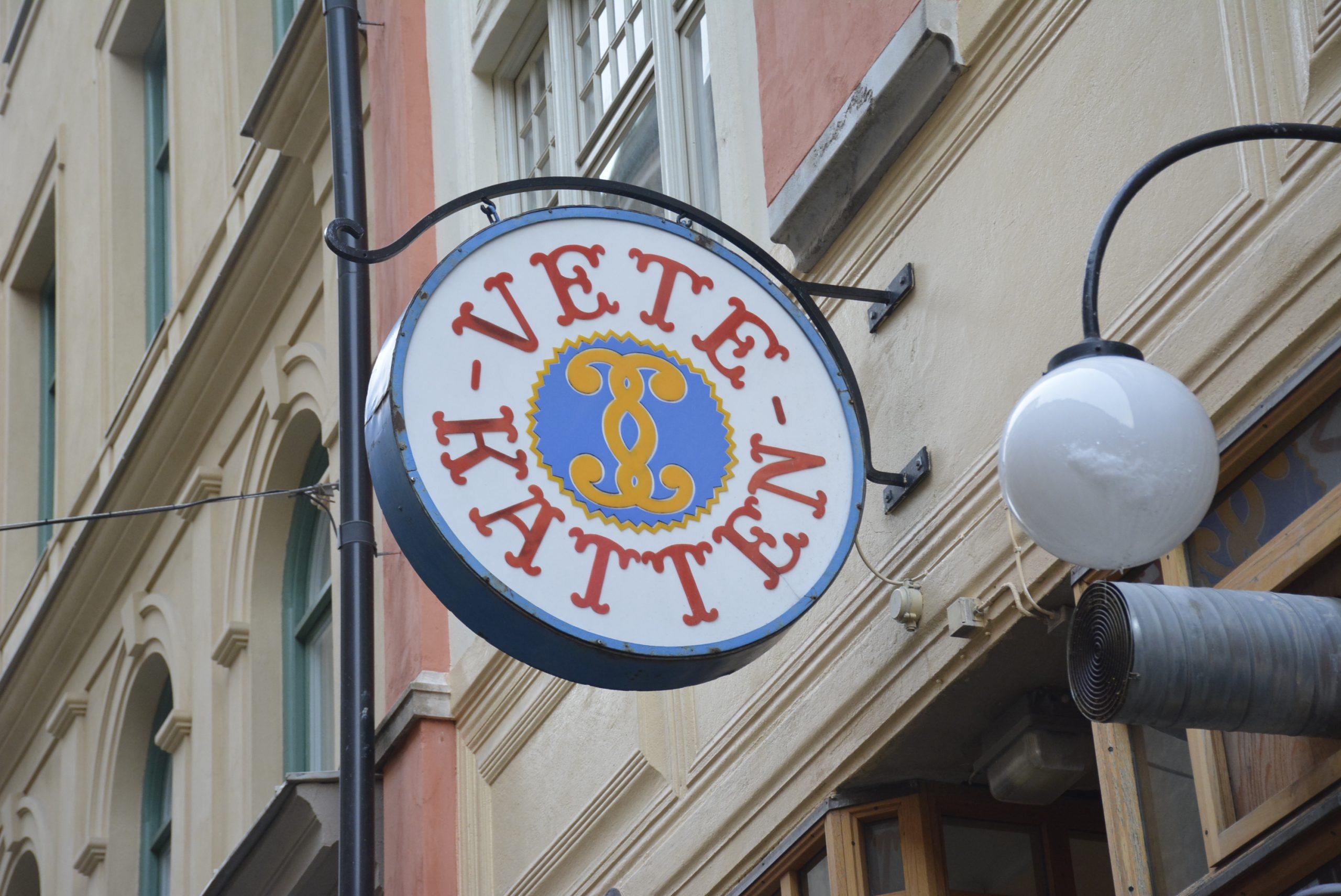 The cafe is a labirynth of several rooms, each of which has its own style. In one of them, in the very center, stands a huge round table filled with cups and jugs with freshly brewed coffee. Here, as in most Swedish cafes, the "serve yourself" principle applies.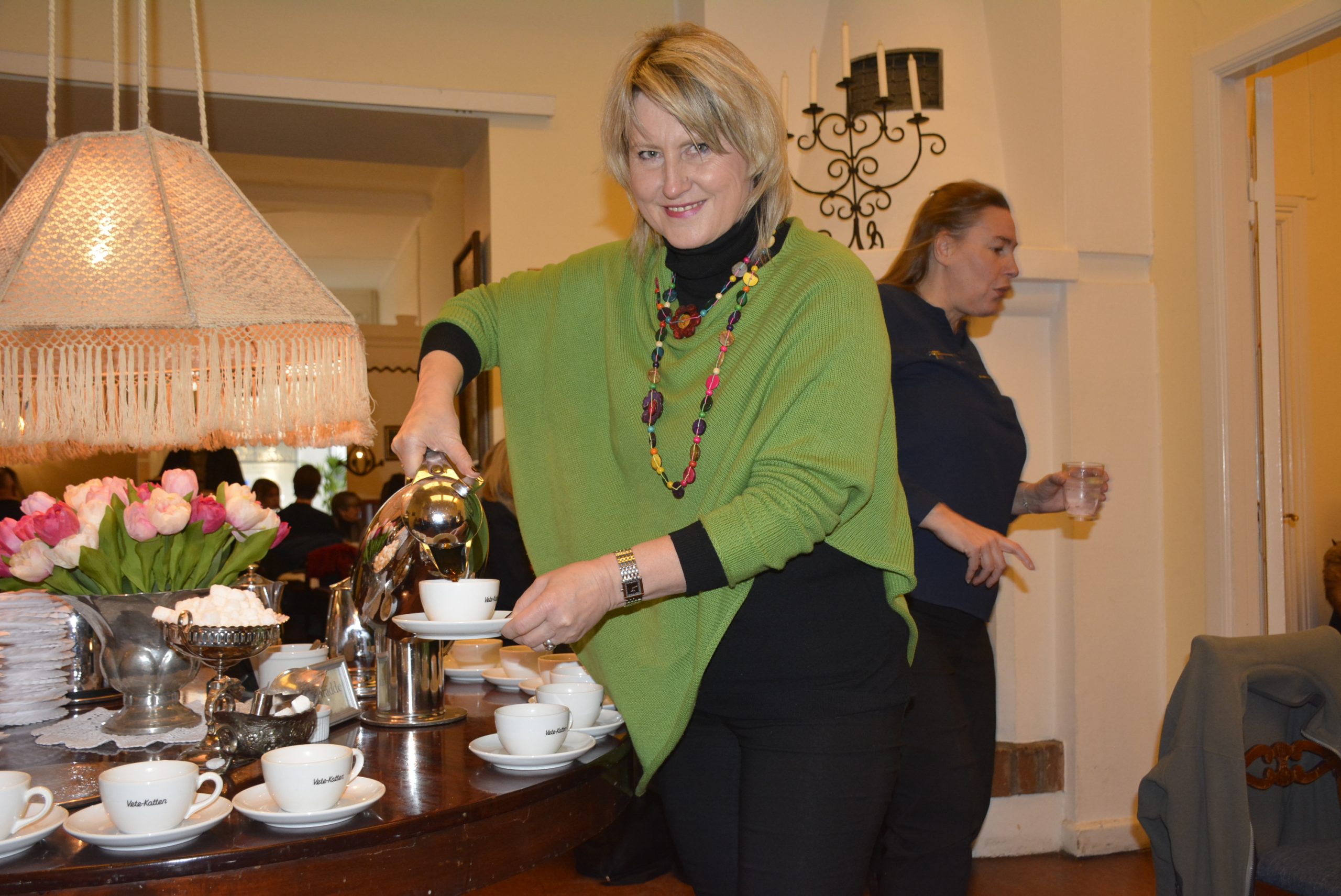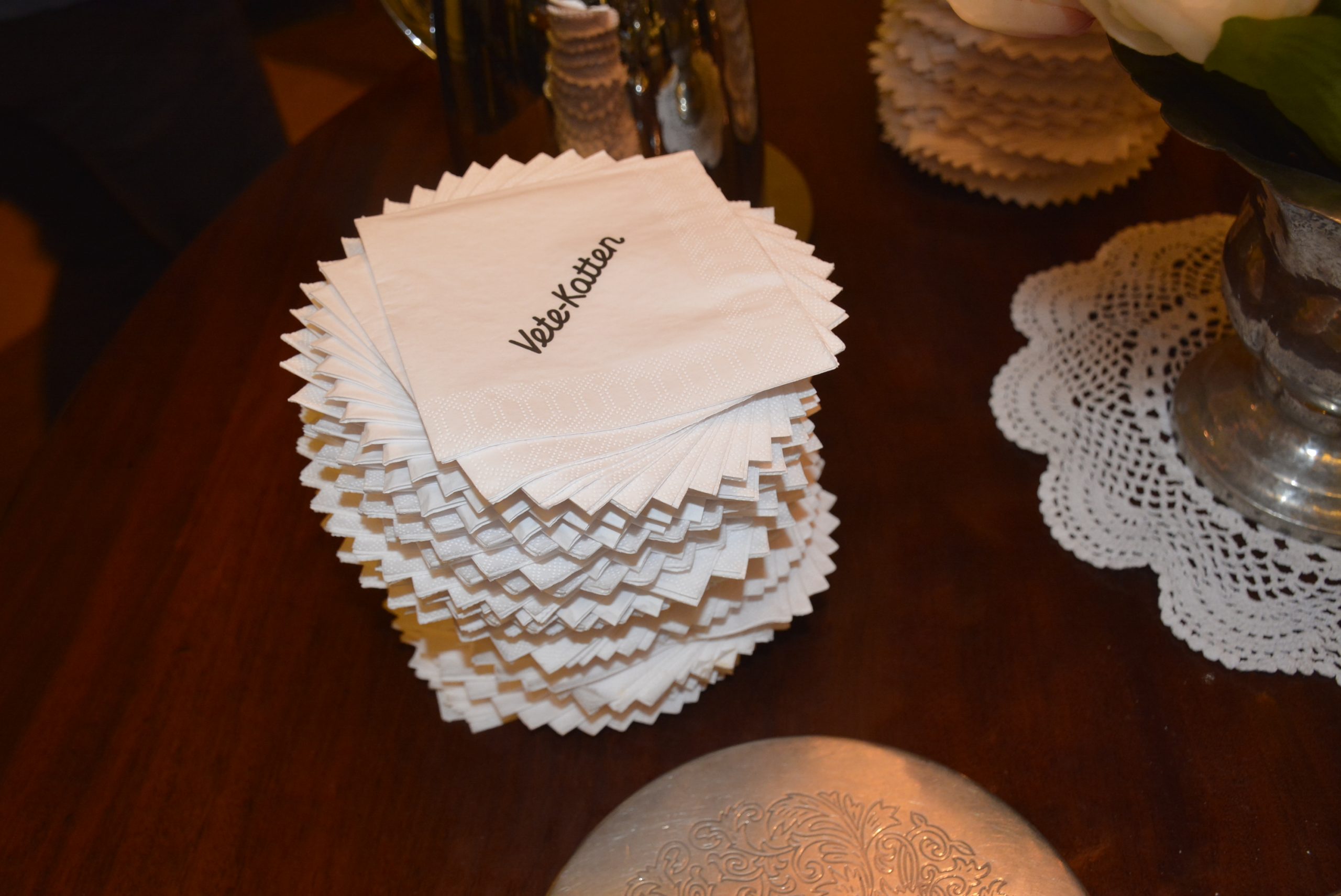 The Tuesday before Ash Wednesday is "fettisdagen" or "semmeldagen" is a day on which you must eat at least (not) one semmla. On "Shrovetide", everyone in Sweden (and not only) is happy to indulge in a bun with marzipan mass and whipped cream. For gourmands, semles arranged equally on metal racks await.
On such a day, Vete-Katten is bursting at the seams ….