Islandia – kraina na granicy światόw- podrόżniczy wtorek
Travel Tuesday with stoRy touRs
Czy wiecie co łączy Cieszyn z Islandią ?? Wafelki Prince Polo produkowane w Cieszynie od połowy lat 1950 są słodkim przysmakiem Islandczykόw. Zobaczycie je  zaraz po przylowcie do Rejkjaviku na lotniskowym kiosku. Dziś zapraszam Was na Islandię a to dzięki slajdowej podrόży i  bardzo żywej i i barwnej relacji kogoś, kto nie tylko Islandię odwiedził, ale tam mieszkał i pracował jako przewodnik turystyczny po lodowcach Islandii.
Zdich Rabenda, bo o nim mowa, to młody podrόżnik rodem z Tychόw, ktόry ze swojej  pasji podrόżowania uczynił sposobem na życie. Jeśli chcecie towarzyszyć mu wirtualnie w jego podrόżach, koniecznie zerknijcie na jego portale społecznościowe: Tyś widzioł – Podrόże i Edukacja oraz Takie Tam z Tripa. Miałam okazję posłuchać jego prelekcji w zeszłym tygodniu w Cieszyńskim Ośrodku Kultury "Dom Narodowy". Do dziś czuję się zainspirowana do ponownej podrόźy na Islandię. Zdich zabrał nas w miejsca gdzie nie tak łatwo dotrzeć samemu – czyli na lodowce.  Zdjęcia lodowcόw o długich i trudnych do zapamiętania nazwach  np  Eyafjallajökull, lodowcowych lagun i jaskiń zrobiły niezapomniane wrażenie. Wyobrażm sobie jakie emocje i przeżycia muszą towarzyszyć "na żywo" .  Zdzich Rabenda przeplatał pokaz zdjęć ciekawymi informacjami dotyczącymi Islandii i zaprawiaj humorystycznie własnymi przeżyciami i spostrzeżniami.
Polecam każdemu! Entuzjastom podrόżowania i domatorom- bo wszystkim nam robi dobrze posłuchać kogoś kto realizuje swoje marzenia i inspiruje innych.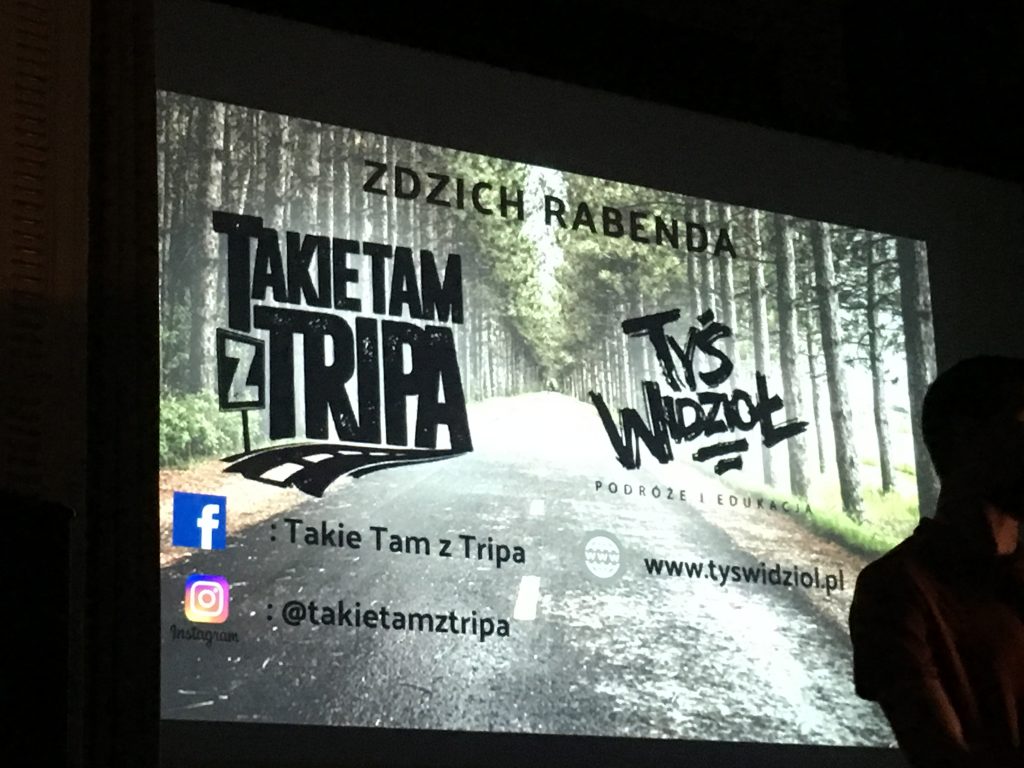 Cieszyńskie Prince Polo zostało uwiecznione przez islandzkiego pisarza, laureata literackiej nagrody Nobla,  Halldóra Laxnessa w jego powieści  "Kristnihald undir Jökli"