Travel stoRy #71 – Galapagos
Travel Tuesday with stoRy touRs
Travel stoRy #71 – Galapagos 
Today to Galapagos Islands in the Pacific Ocean. The group of 19 islands belongs to Ecuador.
The Galapagos tortoises are the biggest in the world!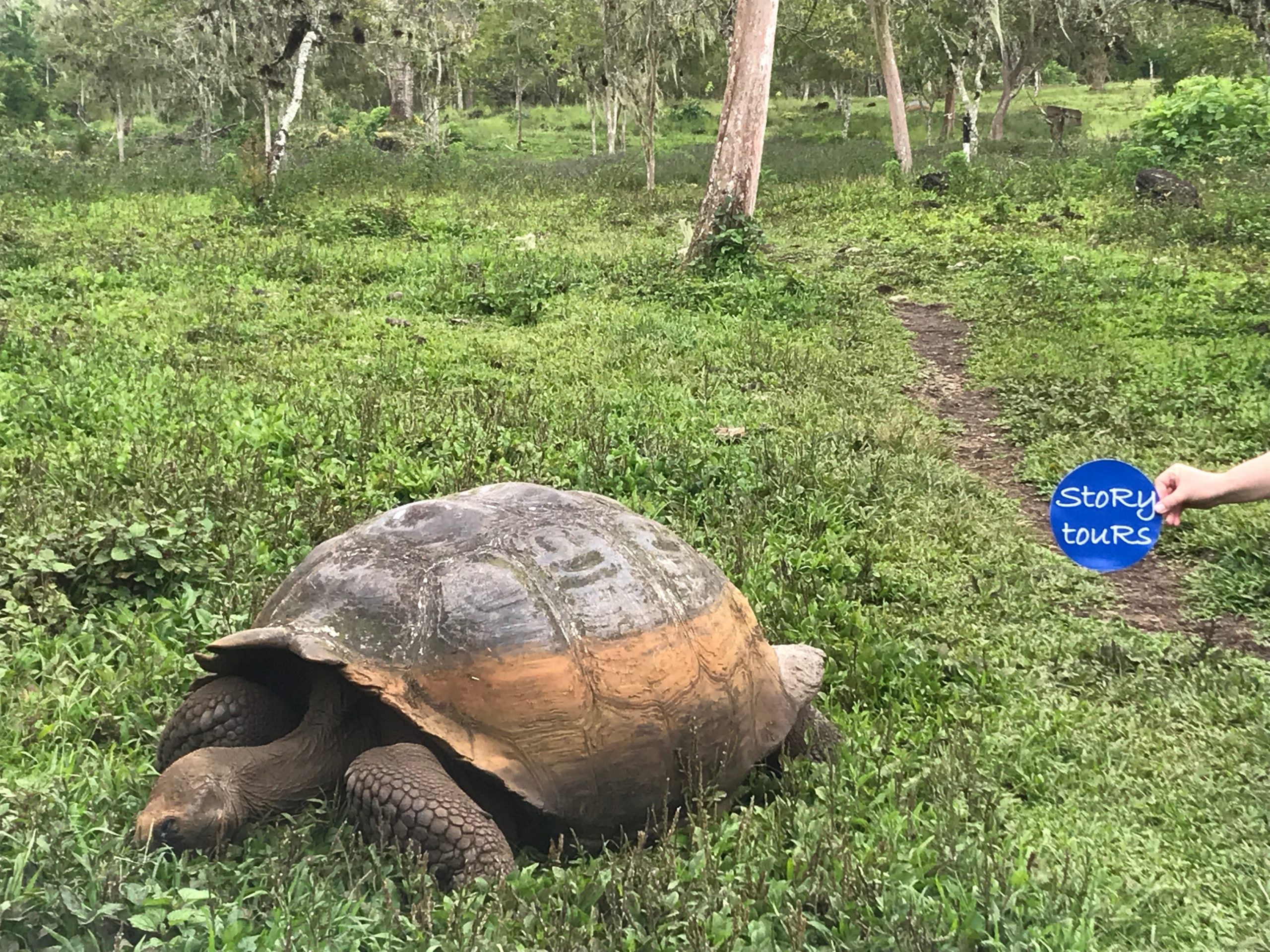 Beside that they are also estimated to be the longest- lived. The tortoises can survive up to one year without water and food- in the past centuries they were caught by sailors and kept on their vessels as a fresh meet supply. Hundred thousands went extinct.
More interesting facts about the Galapagos Islands you will find here:
https://www.nationalgeographic.com/expeditions/get-inspired/inside-look/galapagos-islands-facts-fun-facts-about-galapagos/
Travel and Be a part of the stoRy!
Photo: LL