Wiosna w Kungsträdgården
Sztokholm moimi oczami
Wiśnie w Kungsträdgården zakwitły! Wiosna w Sztokholmie w pełni! To najlepszy czas, by zawitać do stolicy Skandynawii! Już 28 kwietnia będzie tu obchodzone Święto Kwitnących Wiśni przygotowywane przez Japanska Föreningen i Stockholm.
Kungsträdgården (Ogród Królewski) to obecnie park publiczny w centrum Sztokholmu, w dzielnicy Norrmalm. Zaliczany do najstarszych parków w stolicy Szwecji, a udostępniony obywatelom przez Gustawa III w XVIII wieku, wcześniej pełnił funkcję parku przypałacowego wzniesionego w latach 1635–1643 pałacu Makalös.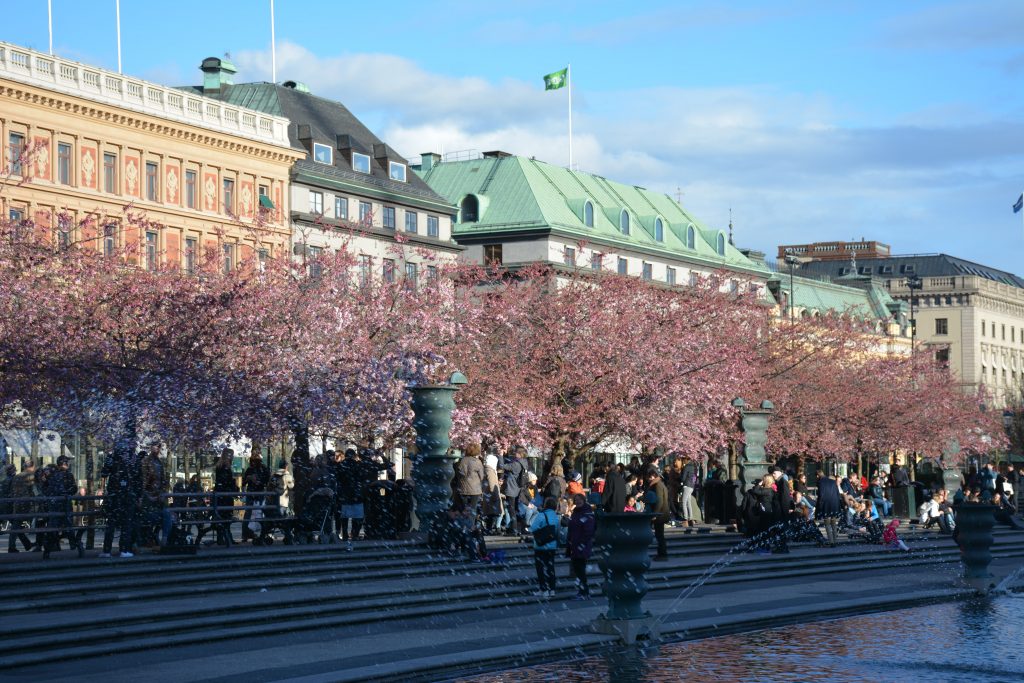 Sztokholmczycy uwielbiają spędzać tu czas zarówno w zimie, kiedy można pojeździć na łyżwach, jak i wiosną czy latem, kiedy odbywają się tu koncerty i różnego rodzaju eventy. Jednym z nich jest, gromadzący tysiące wielbicieli oraz szefów kuchni najlepszych sztokholmskich restauracji, Taste of Stockholm.
Do parku można dojechać ze stacji T-Centralen metrem do Kungsträdgården.